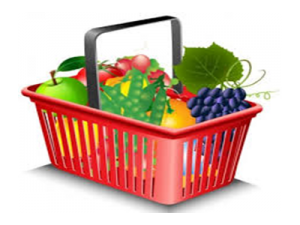 David Derynck
4172 Tecumseh Line
Tilbury, ON N0P 2L0
519-360-6675
ADELfarms@outlook.com
Hours are posted
Call for appointment
Visit from mid-July to November to find sweet corn, garlic, onions,
potatoes, cabbage, root vegetables, many varieties of gourds,
squash and pumpkins, plus fall décor items.
Bayside Brewing Company Ltd.
970 Ross Lane
Erieau, ON N0P 1N0
519-676-8888
Year-round
Mon – Sun: 11:30am – 9pm
Come to Erieau to tour and taste our beers. Afterwards enjoy our
BrewPub overlooking Rondeau Bay offering wood fired pizza &
pub food made with local ingredients & seasonal produce.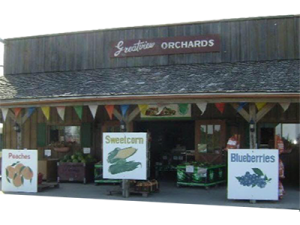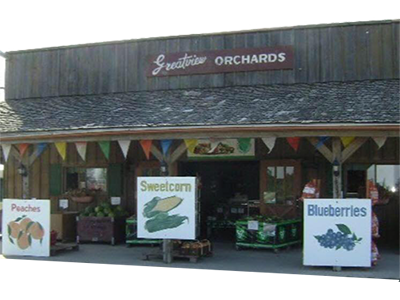 Greatview Orchards & Farm Market
Mike & Cindy Bokor
8677 Talbot Trail
Blenheim, ON N0P 1A0
519-676-5493
cmbokor@ciaccess.com
Mid-May to October 31
Mon – Sun
Unique farm market featuring quality home-grown, fresh fruits & vegetables, in season, honey, syrups, bread, home-baking and so much more. Debit available. Follow us on Facebook.
Evelyn Poppe
29220 Uncle Tom's Rd.
Dresden, ON N0P 1M0
519-683-4956
kentwoodgardens@gmail.com
April to December
Mon – Sat: 9am – 5pm
May & June
Mon- Fri: 9am – 8pm
Sat: 9am – 6pm
Garden centre & greenhouses featuring annuals (vegetables,
heirloom, herbs), fruit, perennials, roses, trees (native/ornamental),
etc. Enjoy a country stroll through our display gardens. We are
your source for the Usual and Unique!
Bruce & Hope Parks
14815 Longwoods Rd.
Thamesville, ON N0P 2K0
519-692-5373/1-866-901-5373
Fax 519-692-5702
info@parksblueberries.com
Mid-April to December 24
Mon – Sun: 8am – 6pm
Blueberry season mid-July to late August. Frozen blueberries available year-round. Bakery, café, retail.
Joseph & Eraina Grootenboer
559 Sydenham St.
Dresden, ON N0P 1M0
226-881-1053
email@riverbell.ca
April to December
Mon – Sat: 10am – 6pm
Organic vegetables and fruit in season, bedding plants and nursery
in Spring. Offering a weekly CSA vegetable box delivery program
and on-farm organic shop.
Louis & Clara Roesch
10910 Northwood Line
Kent Bridge, ON N0P 1V0
519-351-7711 Fax 519-351-5771
sales@rmeats.com
Year-round
Tues – Fri: 9am – 5pm
Sat: 9am – 3pm
Closed Sun & Mon
On-farm raised pork, roasting chickens and eggs. All meat
processing is done on site. Sausages, cold cuts, cured meats, pig
roasts, cheese and catering. Farm tours, egg grading station and
field crops available upon request.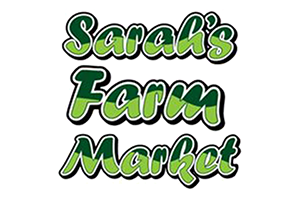 Sarah Graham & Peter Koning
31 Sandys St.
Chatham, ON
519-352-8348 & 519-354-8348
koning.enterprises@bell.net
Easter to Christmas (Dec.24)
Mon – Sun: 9am – 7pm
*hours change with the seasons but open every day incl. holidays.
Family owned market that grows local produce including 25 acres
of sweet corn, field tomatoes, cucumbers, yellow & green beans,
cantaloupe, watermelon, squash, pumpkins and much more!
Colin Chrysler
27 Adelaide St. S.
Chatham, ON N7M 4P9
519-354-2337
info@sonsofkent.com
Year-round
Mon- Sun
see website for details
Chatham's Craft Brewery focuses on quality hand crafted beers
using traditional brewing methods and unique ingredients. Tasting
lounge, outdoor patio, live music, guided tours, retail store, and
event space are all located on site.
Jeremy Siddall
7018 Dufferin Ave.
Wallaceburg, ON
519-627-2366
melissa.baldoongolf@hotmail.com
Year-round
Mon – Sun: 8am – 3pm
Open later for private groups
Sweet corn, fresh vegetables, pumpkins and other fall décor items
in season. Handmade baked goods and frozen food in small &
large serving sizes. Full service restaurant.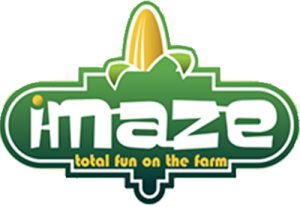 Ingrid Dieleman
12768 Longwoods Rd.
Thamesville, ON N0P 2K0
519-692-5451
kendieleman@sympatico.ca
September to October
Call for hours
Come make memories. Enjoy "Getting Lost" in the corn maze and
playing on the farm yard. Pick your own pumpkins.