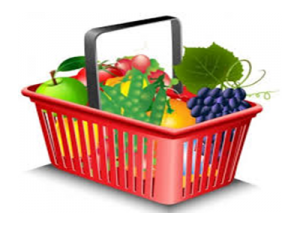 David and Lisa Derynck
4172 Tecumseh Line,
Tilbury, ON N0P 2L0
519-360-6675 or 519-809-2337
eaderynck@hotmail.com
ADELfarms@outlook.com

Seasonal; August to October 31. 11a.m. – 5p.m. daily.
Family farm. Open August to October 31. Farm fresh vegetables in season: sweet corn, garlic, onions, potatoes, beets and cabbage. Fall décor items: gourds, cornstalks, straw and many varieties of squash and pumpkins.
Bayside Brewing Company Ltd.
970 Ross Lane
Erieau, ON N0P 1N0
519-676-8888
Year-round
Mon – Sun: 11:30am – 9pm
Come to Erieau to tour and taste our beers. Afterwards enjoy our
BrewPub overlooking Rondeau Bay offering wood fired pizza &
pub food made with local ingredients & seasonal produce.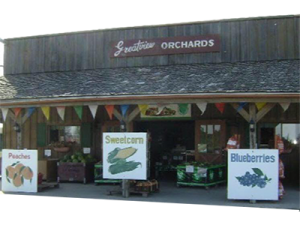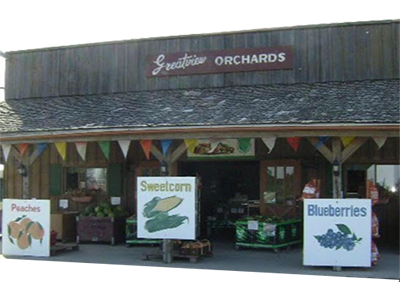 Greatview Orchards & Farm Market
Mike & Cindy Bokor
8677 Talbot Trail
Blenheim, ON N0P 1A0
519-676-5493
cmbokor@ciaccess.com
Mid-May to October 31
Mon – Sun
Unique farm market featuring quality home-grown, fresh fruits & vegetables, in season, honey, syrups, bread, home-baking and so much more. Debit available. Follow us on Facebook.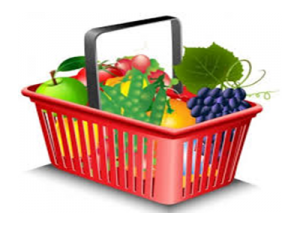 Lynne, Nick, & Paul Warriner




18968 Fargo Rd.,




Blenheim, ON N0P 1A0




519-401-0414




hattrickfarms@gmail.com

Available Mid Nov. -Dec.




Seasonal, call first.
Purchase our Warriner Winterberries a holiday decorating must-have. Grown on our farm near Blenheim.
Evelyn Poppe
29220 Uncle Tom's Rd.
Dresden, ON N0P 1M0
519-683-4956
kentwoodgardens@gmail.com
April to December
Mon – Sat: 9am – 5pm
May & June
Mon- Fri: 9am – 8pm
Sat: 9am – 6pm
Garden centre & greenhouses featuring annuals (vegetables,
heirloom, herbs), fruit, perennials, roses, trees (native/ornamental),
etc. Enjoy a country stroll through our display gardens. We are
your source for the Usual and Unique!
Kathy Delanghe




13725 Spence Line,




Ridgetown, ON N0P 2C0




519-359-6752




momsdip@gmail.com

Order online or call ahead
This spice medley is mixed with sour cream & mayonnaise and is
sure to become a favourite dip for raw veggies, chips, wings, pizza
and so much more.
Bruce & Hope Parks




14815 Longwoods Rd.




Thamesville, ON N0P 2K0




519-692-5373/1-866-901-5373




Fax 519-692-5702




info@parksblueberries.com

Mid-April to December 24




Mon – Sun: 8am – 6pm
Blueberry season mid-July to late August. Frozen blueberries available year-round. Bakery, café, retail.
Leesa Mitchell




20480 Victoria Rd.,




Ridgetown, ON N0P 2C0




Ridgetown Event Centre –




beside Tim Horton's




519-365-6544




annettehoffman@yahoo.ca

Victoria Day weekend to the end of October – 8 a.m. – 1 p.m.
We offer a variety of locally grown or made products in a Farmers Market Setting.
Joseph & Eraina Grootenboer




559 Sydenham St.




Dresden, ON N0P 1M0




226-881-1053




email@riverbell.ca

Box Program -year-round,




Store – May – Oct.




Mon. – Sat. 10 a.m. – 6 p.m.
Weekly box program – place your order online each week for delivery of fresh organic vegetables, fruit, eggs, and meat. Also, a mini-market at the farm.
Louis & Clara Roesch




10910 Northwood Line




Kent Bridge, ON N0P 1V0




519-351-7711 Fax 519-351-5771




sales@rmeats.com

Year-round




Tues – Fri: 9am – 5pm




Sat: 9am – 3pm




Closed Sun & Mon
Farm raised pork, free run chickens & eggs. All processing & curing done on site. Pig roasts & catering. Mrs. D.'s products. Field crop tours by appointment.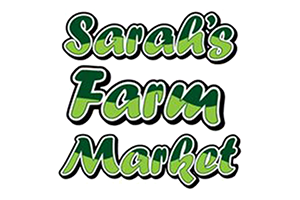 Sarah's Farm Marke & Sarah's Farm Market Plus
Sarah Graham




31 Sandys St.




Chatham, ON




519-352-8348




koning.enterprises@bell.net

Seasonal: April – December 24.




7 days/week 9 a.m. 7 p.m. with extended holiday hours.
Locally Grown Farm Fresh Fruits and Vegetables From our own Chatham-Kent Farms. Two Stores- 31 Sandys Street and 413 Queen Street. Both Stores open daily.
Jess Snobelen
12273 McKay's Line,
Ridgetown, ON N0P1V0
519-802-4183
snobelenhomestead@gmail.com

July – Halloween, 9a.m. – 7pm.
Growing sunflowers for fresh-cut purchase, sweet corn, tomatoes, squash, pumpkins, gourds, and other ornamental products for Fall Porch Packages!
Colin Chrysler




27 Adelaide St. S.




Chatham, ON N7M 4P9




519-354-2337




info@sonsofkent.com

Mon – Wed: 12-9p.m.,




Thurs – Sat: 12-11p.m.




Sun: 12-8p.m.
Chatham's premier craft beer destination focuses on producing premium craft beer using traditional methods and modern ingredients. The brewery features an on-site tasting room, event space, bottleshop, kitchen and live entertainment.
Adrian Jaques
30043 Jane Rd.,
Thamesville, ON N0P 2K0
519-692-4416
info@picklesplease.ca
May & June,
Mon.-Sat.
9a.m. – 6p.m.,
Sun. 9a.m.-5p.m.
July – April,
Mon. – Fri. 9a.m. – 4:30p.m.
Fresh Asparagus. Pickled products. Tours available.
Jeremy Siddall
7018 Dufferin Ave.
Wallaceburg, ON
519-627-2366
melissa.baldoongolf@hotmail.com
Year-round
Mon – Sun: 8am – 3pm
Open later for private groups
Sweet corn, fresh vegetables, pumpkins and other fall décor items
in season. Handmade baked goods and frozen food in small &
large serving sizes. Full service restaurant.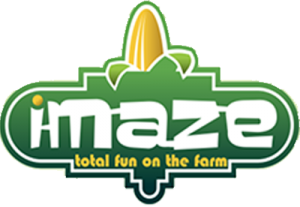 Ingrid Dieleman
12768 Longwoods Rd.
Thamesville, ON N0P 2K0
519-692-5451
kendieleman@sympatico.ca
September to October
Call for hours
Come make memories. Enjoy "Getting Lost" in the corn maze and
playing on the farm yard. Pick your own pumpkins.