Mike & Joanne Buis
7792 Seventh Line East
(Bloomfield Rd. at 401)
Chatham, ON N7M 5J6
519-352-5789
mike@buisbeef.ca
Year-round
Thursday & Friday: 10am – 6pm
Saturday: 10am – 2pm
On-farm beef store selling homegrown, premium beef (grain-fed, no added hormones or antibiotics). Individual packages, freezer packs, sides and quarters.
Chris Knight
14757 Cleeves Line
Highgate, ON N0P 1T0
519-784-6651
knightcc@gmail.com
Call Chris at 519-784-6651
100% Certified Organic. 100% Registered Black Angus. Pasture raised top quality beef, chicken, and pork. All animals are raised with no hormones & no antibiotics. Beef is sold in ½, ¼, small freezer packs & individual cuts.
Diane & Mark Freistadt
10031 Gregory Line
Chatham, ON N7M 5J1
519-358-7015
dfreistadt@yahoo.ca
June to October
Saturday: 9am – 5pm
Family owned and operated market farm. We raise meat chickens, pigs and ducks on pasture. Chemical free fruits and vegetables. Free range eggs year-round.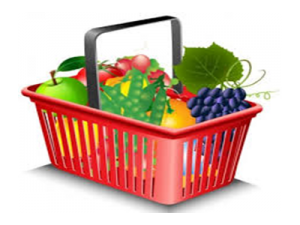 Ivan Drewery
8905 Talbot Trail
Blenheim, ON N0P 1A0
519-676-1169
Cell 519-437-7465
March 1 to December 31
Wednesday – Saturday: 10am – 5pm
Retail of Lake Erie fish. Also carry frog legs, shrimp, salmon, breading, and ice. Large quantity orders acceptable depending on availability.
Highgate Tender Meats Ltd.
Mark Clark
14680 Hastings Line
Highgate, ON N0P 1T0
519-678-3383 (Phone/Fax)
Year-round
Monday – Friday: 8am – 5pm
Saurday: 8am – 12pm
Retail meat market and abattoir specializing in fresh meat and homemade smoked products.
Todd or Tracy Loop
21120 Erie St. S., Box 550
Wheatley, ON N0P 2P0
519-825-7223
ktloopfish@bellnet.ca
April to December
Monday – Saturday: 8am – 5pm
Sunday: 9am – 4pm
Fresh & frozen fish from Lake Erie. Caught on our 2 boats. Smoked fish & frozen seafood.
Ulysses Pratas
20954 Erie St. S.,
Wheatley, ON N0P 2P0
519-825-4677
info@prestevefoods.com
Year-round
Monday – Saturday: 8:30am – 4:30pm
We sell freshwater species such as yellow lake perch, whitefish, smelt and pickerel.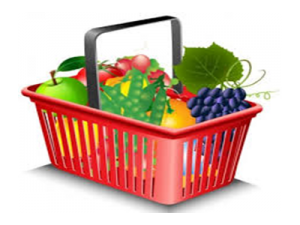 R V Vegetables & Family Farm Raised Beef
Rob & Vivian Chambers
10235 Pioneer Line
Chatham, ON N7M 5J2
519-354-3879
chambersvivian@gmail.com
Vegetable Stand:
900 McNaughton Ave East,
Chatham
Vegetable Stand
August to October 31st
Monday – Sunday: 10am – 5pmBeef
Year-round
Call first, after hours
10235 Pioneer Line
Joseph & Eraina Grootenboer
559 Sydenham St.
Dresden, ON N0P 1M0
226-881-1053
email@riverbell.ca
April to December
Monday – Saturday: 10am – 6pm
Organic vegetables and fruit in season, bedding plants and nursery in Spring. Offering a weekly CSA vegetable box delivery program and on-farm organic shop.
Louis & Clara Roesch
10910 Northwood Line
Kent Bridge, ON N0P 1V0
519-351-7711 Fax 519-351-5771
sales@rmeats.com
Year-round
Tuesday – Friday: 9am – 5pm
Saturday: 9am – 3pm
Closed Sunday & Monday
On-farm raised pork, roasting chickens and eggs. All meat processing is done on site. Sausages, cold cuts, cured meats, pig roasts and catering. Farm tours, egg grading station and field crops available upon request.