Thank You To Our Sponsors

Find out information about visiting Chatham-Kent — Museums, Festivals, Culture, Black History, Classic Cars, Fishing & Boating, First Nations, Agri/Culinary Tourism, as well as places to eat and stay.

Contact
Chatham-Kent Tourism
PO Box 640, 315 King St W
Chatham, ON N7M 5K8
Phone: 519-714-7497
Email: ckinfo@chatham-kent.ca

Kent Federation of Agriculture
We represent approximately 2,000 farmers in the Chatham-Kent area and we are continually working to help improve the agriculture industry in our community. We are a group of "Farmers working for Farmers."
Contact
Kent Federation of Agriculture
Ag Business Centre, Ridgetown Campus
University of Guelph,
120 Main St. E.,
Ridgetown, ON N0P 2C0
Phone: 519-674-1500 x 63595,
Toll-Free: 1-866-222-9682,
Fax: 519-674-1512
Email: kfa@uoguelph.ca

FCC is Canada's leading agriculture lender. We live and breathe Canadian agriculture, agribusiness and agri-food. We support, strengthen and celebrate the industry, and we're proud of it. Reporting to Parliament through the Minister of Agriculture and Agri-Food, FCC lends money and provide services to primary producers, agri-food operations and agribusinesses that provide inputs or add value to agriculture.
Contact
Farm Credit Canada
200-405 Riverview Drive
Chatham ON N7M 0N3
Phone: 519-380-8810
Email: onchatham@fcc-fac.ca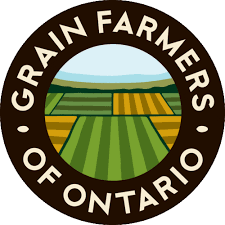 Grain Farmers of Ontario is the province's largest commodity organization, representing Ontario's 28,000 barley, corn, oat, soybean and wheat farmers. The crops they grow cover 6 million acres of farm land across the province, generate over $2.5 billion in farm gate receipts, result in over $9 billion in economic output and are responsible for over 40,000 jobs in the province.
Contact
Phone: 519-763-3342
Toll free: 1-800-265-0550
Wheat trading price line: 1-800-943-2809
Fax: 519-767-9713
Email: info@gro.ca


We are your locally-owned, full-service Agribrands Purina Dealer for Chatham-Kent. We not only provide feed for livestock and pet food for your small animals, we provide solutions. From swine, cattle and equine feed to sheep, poultry, game bird, pet feed and wild bird seed, you can find it all plus more in-store at our on-farm location between Blenheim and Chatham.
Contact
Uher's Performance Feeds
20970 Harwich Rd. RR#7
Blenheim, ON N0P 1A0
Phone: 519-676-2583
Toll Free: 888-873-2469
Email: info@uherfeeds.ca